As if I needed any proof that Chinese renewable technology is proceeding at a faster pace than hours. From the
Grauniad
.
Energy in China: 'We call it the Three Gorges of the sky. The dam there taps water, we tap wind'
Wind energy output is trumping targets, and competition between operators is fierce, but coal still reigns supreme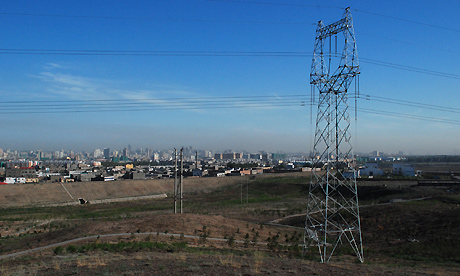 In the vast natural wind tunnel that is Dabancheng, the gales that roar between the snow-capped mountain ridges get so strong that trains have been gusted off railway tracks and lorries overturned.
Such is the ferocity of the elements that police sometimes have to stop the traffic that passes through this arid, six-mile-wide plain on what was once part of the Silk Road. That used to be bad for business in Xinjiang, the most westerly region of China, which formerly depended on the trade route between central Asia and the densely populated cities in the far east.
Today, however, the gales themselves have become big business in Dabancheng. The area is home to one of Asia's biggest wind farms and a pioneer in a Chinese industry that is forecast to lead the world by the end of next year.